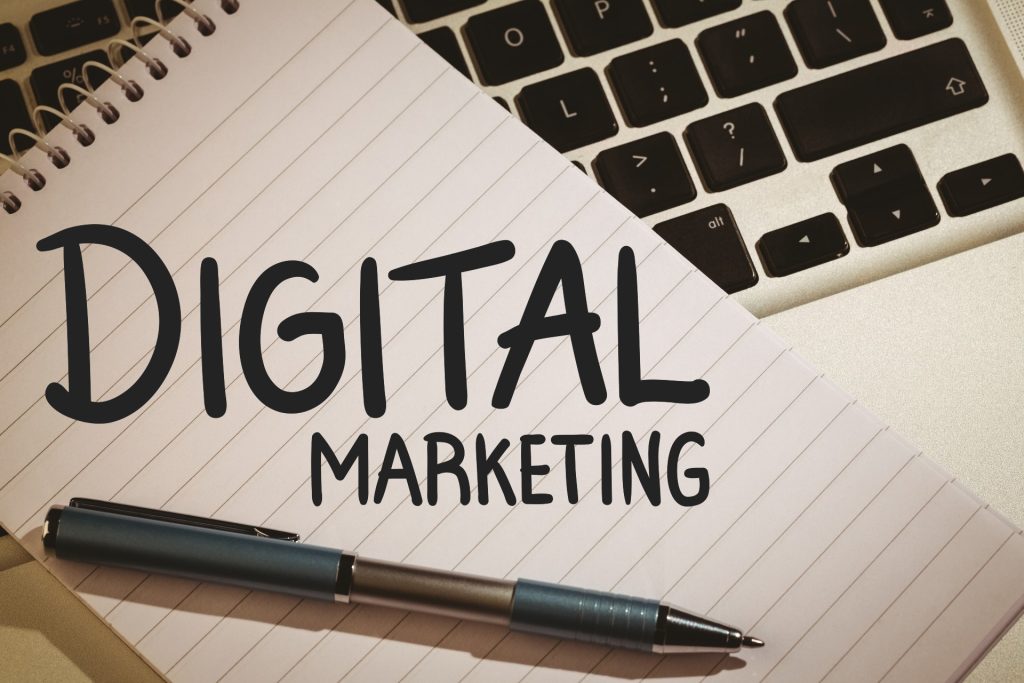 Anyone & everyone who wants to be successful while making money via online resources should learn digital marketing. It's for anyone who needs to get their message across to as many people as possible as quickly and efficiently as possible.
The Digital Marketing Course is for all those who want to get a regular income even in the comfort of their home. With just a laptop/workstation, one can start their career, anytime and anywhere.
One question that may arise in your mind after reading the above is, "who really should learn Digital Marketing?" Well, let's take a look at them.
1. People Who are into Sales & Marketing
A sales and marketing person will have an upper hand in digital marketing, as they already have some basics covered. Digital marketing provides additional career advancement opportunities to such people. Additionally, they can use it to sell anything online – be it products or services.
2. Freelancers and Entrepreneurs
With the help of digital marketing skills, freelancers can build their own brands and earn more clients via online resources. They can also leverage various platforms like Facebook ads, Instagram ads etc, to promote their services and generate leads. Entrepreneurs can use the power of media to promote their startups and take a lead among their competitors. In a world where everyone is running the race, if you don't exist in the media then you aren't going to win.
3. Students/Housewives/Job hunters 
Digital marketing courses are very helpful for those who want to learn something new while earning a good amount of money at the same time. It's especially beneficial for college students as they can kick start their career from scratch with this course. Digital marketing is the perfect place for students who are passionate about developing strategies and marketing communications.
Also Read: Benefits of Internship in Digital Marketing for Students
Now that we've covered WHO, let's understand WHY you should learn it.
Digital marketing is an evergreen industry. So, it will continue to grow and thrive even in the future. It is not a job but a skill that one should learn.
1. Digital Marketing is one of the most profitable industries one can venture into and make money. It's one of those careers where people don't need to worry about the recession at all.
2. Digital Marketing is a lucrative career option as people can make loads of money if they have the necessary skills and know how to apply them.
3. From being your own boss to flexibility to being able to choose working hours that suit you, there are a lot of advantages of digital marketing as a career option.
4. With top companies focusing on increasing their online presence and market in the digital space, digital marketers are in high demand.
5. If you are passionate about what you do, no doubt you will be successful. In this field, since there is so much scope for innovation and creativity, anyone who has a flare for creativity can definitely make it big here!
6. You can acquire a variety of skills that are useful in the current work environment by studying digital marketing. It contributes a significant quantity of expertise in a range of online tools and platforms.
Hold up. We can see some confused clouds roaming above your head wondering about the types of things you can do after studying Digital Marketing. To help you clear the air, we are listing below a few things that you can try your hands on:
1. Build a profitable blogging business
2. Build a profitable web-designing business
3. Make your living by writing for others
4. Build a successful career as a social media specialist
5. Become a successful blogger and make money through blogs
6. Enhance your passion for writing as a copywriter or content writer
7. Tap into the world of Search Engine Optimization (SEO)
A Career in Digital Marketing is Boundless
Digital marketing is becoming an important part of a successful business, be it small, medium or large. The digital marketing course is a complete guide for those who want to make money by promoting digital products. No matter how old you are, if you have a computer and internet connection, there's no reason for you not to learn digital marketing. Therefore, don't delay in learning this skill today.